WE DID IT!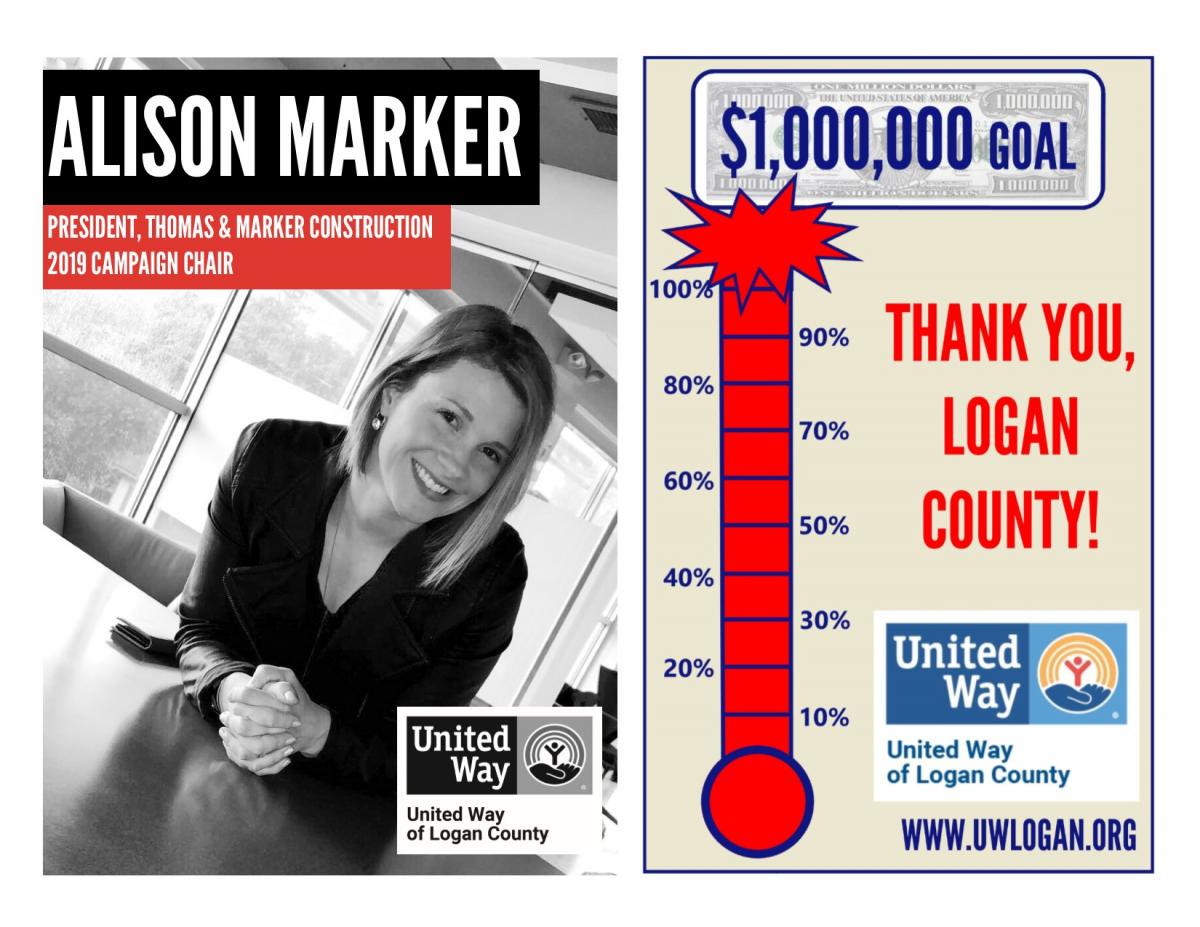 The idea of having a "United Fund" to support local needs spread to Logan County in 1954 when area business leaders joined together to offer a giving opportunity for their employees.  The tradition of giving via payroll deduction at work continues to this day and the annual United Way campaign is still the largest communitywide fundraiser in Logan County.  The workplace campaign is at the heart of that effort.  Conducting a workplace campaign will bring many benefits to your workplace.     
LATEST CAMPAIGN NEWS
59 workplaces honored at LIVE UNITED Awards (January 30, 2020)
YOU MADE IT!  $1,000,000 Again!  (January 9, 2020)
RSVP for the LIVE UNITED Awards Luncheon, set for January 30 at Green Hills Community (January 2, 2020)
Final Fundraising Weeks Critical - BELLEFONTAINE EXAMINER (December 10, 2019)
1st Annual Online Auction launches (December 2, 2019)
LIVE UNITED Radiothon on WPKO clears $10,000 (November 22, 2019)
Campaign kicks off with $1 million goal (August 29, 2019)
Marker to serve as Campaign Chair (August 13, 2019)
WORKPLACE CAMPAIGN MATERIALS
Are you responsible for coordinating the United Way campaign in your workplace?  Know that YOUR role is critical and far-reaching, with the potential to impact thousands of lives in our community.  As a United Way Champion, you'll have an opportunity to showcase your leadership and project management skills at work, build camaraderie within your office, network with colleagues in other industries, and have fun.  All while helping us raise charitable dollars to achieve your company's philanthropic goals and further United Way's mission. 
Don't worry.  We're here to help!  Below are some on-demand links to our campaign materials, including our incredibly helpful CHAMPIONS GUIDE, which provides time-tested tips to make your efforts a rousing success.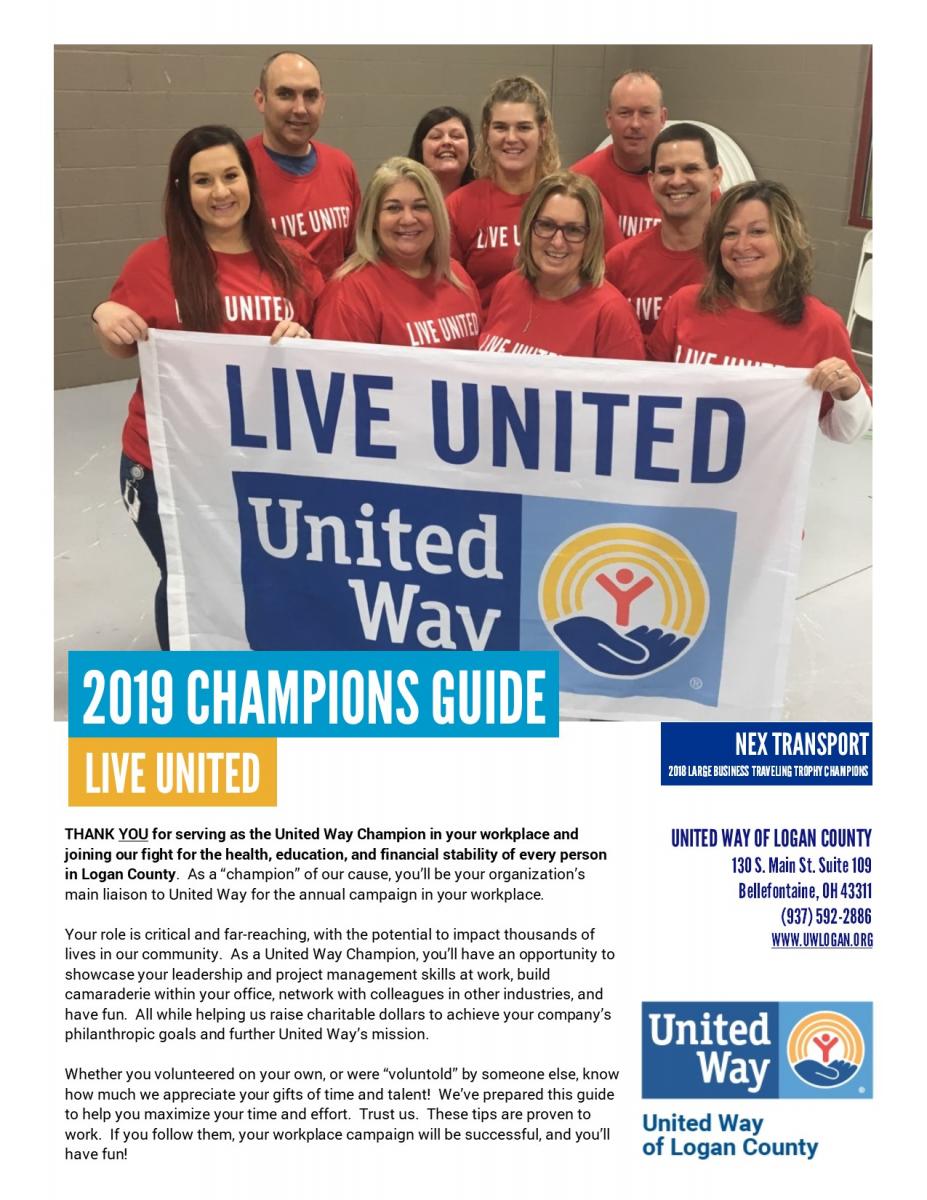 2019 Campaign Videos - Link to features on our partnerships with the Bellefontaine Police Department and Second Harvest Food Bank.
2019 Campaign Brochure - PDF
2019 Champions Guide - PDF (Tips and Best Practices for conducting your Workplace Campaign)
2019 Employee Pledge Form for Payroll Deductions - PDF.  (NOTE:  We can customize your pledge form for your workplace.  Contact us to start the process.)
2019 United Way Agency Directory - for a list of programs to which donors can designate their gift. 
2019 Corporate Pledge Form - to document your corporate gift.
2019 Workplace Campaign Reporting Form - PDF.  When your turn in pledge forms and donations, print and submit this form to summarize totals for our auditors.
Benefits of running a United Way Workplace Campaign? - PDF
More to follow...