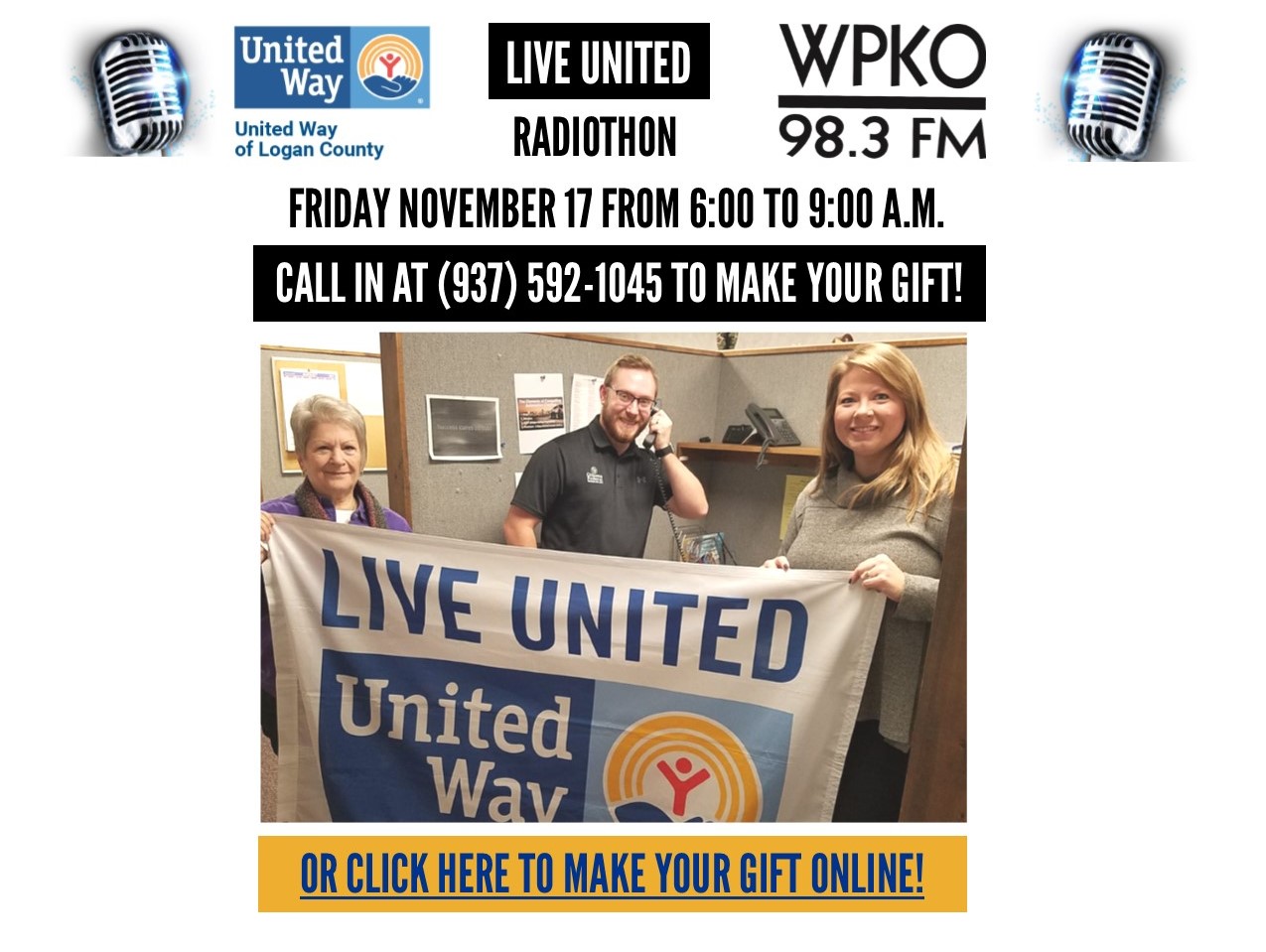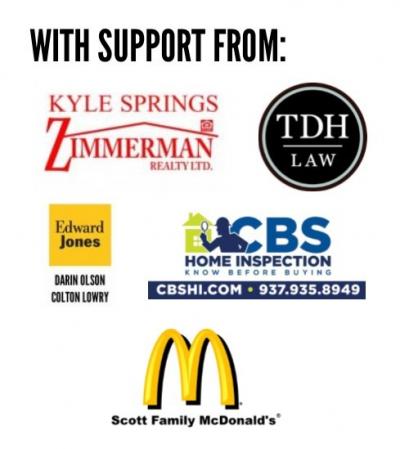 TUNE IN to the 9th Annual LIVE UNITED Radiothon on 98.3 WPKO on Friday November 17 from 6:00 to 9:00 a.m.
Then CALL IN at 592-1045 to make YOUR difference by making a pledge to our 2023 United Way campaign!   
Throughout his Morning Show, Chad Wilkinson will be interviewing representatives from United Way Funded Agencies to share with you how YOUR United Way gift makes an impact in Logan County. 
We'll be taking your pledges at 592-1045 and online at www.uwlogan.org.  You'll have an opportunity to multiply your impact thanks to the generous corporate support of our sponsors.  The first eight Radiothons have raised over $83,000 for our United Way campaign!
Click here to LISTEN LIVE to WPKO.
Click here for SPONSORSHIP OPPORTUNITIES.
2023 LIVE UNITED Radiothon Agency Schedule 
6:20 - Logan County Cancer Society
6:38 - Green Hills Community
6:50 - Lunch Buddies
7:08 - Student United Way
7:20 - Warm Clothes for Kids
7:38 - Dolly Parton Imagination Library
7:50 - Second Harvest Food Bank
8:08 - Greater Riverside Area Community Encouragers
8:20 - Recovery Zone
8:38 - Bellefontaine Police Department