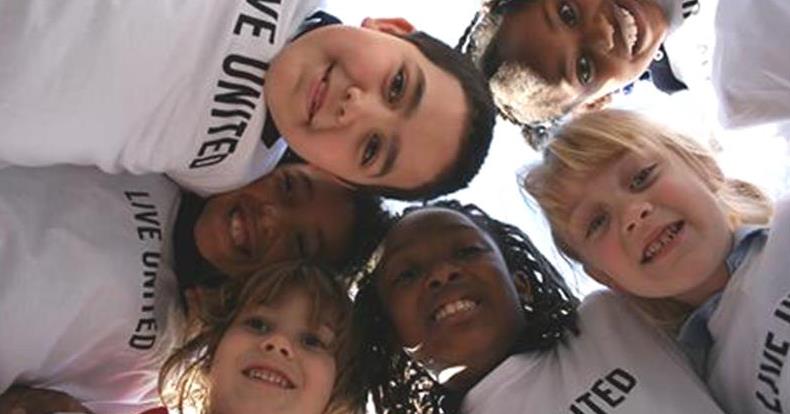 A priest, a minister, and a rabbi walk into a bar.  And while this sounds like the beginning of a bad joke, it's actually not far off from the way United Way started 136 years ago in Denver, Colorado.  There, a woman, a priest, two ministers and a rabbi got together and developed an idea that became the nation's first united campaign, benefitting 10 area health and welfare agencies. They created an organization to collect the funds for local charities, to coordinate relief services, to counsel and refer clients to cooperating agencies, and to make emergency assistance grants for cases that could not be referred. That year, Denver raised $21,700 for this greater good, and created a movement that would become United Way.
The movement spread to Logan County in 1955 when community leaders organized the United Fund of Logan County.  Our organization has endured many positive changes since the beginning.  Today, the United Way of Logan County is a volunteer driven organization that exists to support the social service and welfare needs of our community.  Our responsibilities encompass several critical areas: raising revenue for allocation to non-profit agencies, oversight of spending, monitoring how the funded services impact the community, information services, volunteer development and community building.
Below is a listing of volunteer Campaign Chairs and the dollars raised during those years.
United Way of Logan County Campaign History
 
 
 
Year
Campaign Chair
Dollars Raised
1955
 
 
1967
Herman Lugar
$49,380
1968
Richard Vicario
$57,871
1969
Hon. Ronald Hadley
 
1970
Dale Dole
 
1971
Lewis Ratleff
 
1973
L.T. MacGillivray
$71,140
1974
Richard Kirby
 
1975
Joanne Kennedy
 
1976
Cheryl Thorpe
$71,838
1977
John Ross
$74,799
1978
Robert Erwin
 
1981
Winn Bishop
 
1982
Gerald Heaton
$105,000
1983
Charles Bennett
$130,079
1984
Michael Brady
$150,733
1985
William Atkinson
$186,202
1987
Jake Young
$244,590
1988
Jake Young
$267,480
1989
R.E. (Gene) Coffman
$320,101
1990
Tom Simon
$413,209
1991
Lou Vito
$441,983
1992
Mark Graham
$443,866
1993
Dan Berger
$467,411
1994
Doug Miller
$520,040
1995
Tim O'Rielley
$560,478
1996
Jack Reser
$602,774
1997
Darin Olson
$655,129
1998
Terri Schneider
$728,408
1999
Steve Austin
$751,248
2000
Ben Stahler
$760,057
2001
John Elizondo
$780,716
2002
Doug Zimmerman
$772,298
2003
Kim Wagner
$781,421
2004
Rev. Mike Sandlin
$812,478
2005
Joe Mancuso
$771,250
2006
Tammy Gump
$737,843
2007
Dean Horn
$709,358
2008
Terri Schneider
$702,248
2009
Mike Minnich
$654,000
2010
Tracy McPherson
$655,000
2011
Kim Davis
$622,411
2012
Mike Mullins
$663,401
2013
Tara Wagner
$677,860
2014
Joan Haushalter
$700,689
2015
Chad & Nita Wilkinson
$725,268
2016
Chad & Jamie Ross
$830,199
2017
Rick & Jill Hatcher
$951,806
2018
Million Dollar Roundtable
$1,038,555
2019
Alison Marker
$1,059,313
2020
Darrin Haubert & Katie Rychener
$1,014,503
2021
Million Dollar Roundtable
$1,069,007
2022
Carol Champion, Bethany Watts, & David Willoby
$1,002,249