Introducing a new way to make your impact in Logan County!  When you endow your United Way gift in the new ALWAYS UNITED Endowment Fund, you leave a legacy of caring for generations to come.  
Since 1955, United Way has been fighting for the health, education, and financial stability of everyone in Logan County.  Who knows what challenges will be facing Logan County 50 years from now?  But you can be sure that United Way will be here working on solutions!  That's because United Way is always evolving to meet the ever-changing needs of Logan County.    
Now, with the ALWAYS UNITED Endowment Fund, we provide you with
new donor options
to ensure that YOUR generosity will echo through the ages.  You can do it by remembering United Way of Logan County in your will, giving a gift of stock or life insurance, or choosing to endow the annual United Way pledge you already make.  
Then, the gift you make to the ALWAYS UNITED Endowment Fund will provide annual revenue for needed United Way programs in perpetuity.  You'll be providing opportunities for those who wouldn't otherwise have a chance.  Access for those who need resources.  Hope for those who need it.  You'll even help dreams come true.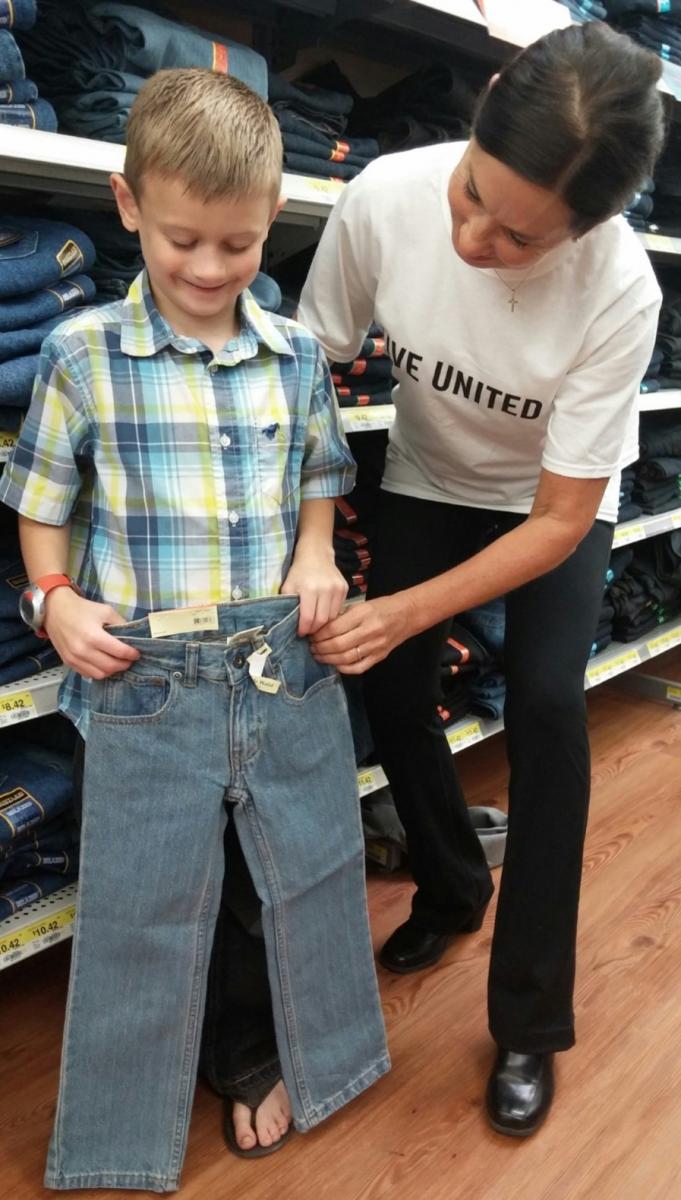 HOW CAN I SUPPORT THE ALWAYS UNITED ENDOWMENT FUND?
Long-term in scope, the ALWAYS UNITED Endowment Fund gives donors
more options
in how to support United Way.  
Many people have prepared a will or estate plan.  After family priorities are accounted for, many consider naming their church, their alma mater, and a favorite charity as beneficiaries.  We hope you might consider United Way of Logan County as your charity of choice.   
You now have the opportunity to leave a lasting legacy and extend your support of United Way beyond your lifetime, primarily through bequests and other planned gifts.  You could include United Way in your will, name United Way as a beneficiary of a life insurance policy, through a charitable trust or annuity that pays you or your family income, a gift of stock, or even a multi-year financial pledge.  We encourage you to consult with your financial advisor to determine the type and size of gift that may be right for you. 
WHAT IS AN ENDOWMENT?
An endowment is a permanent fund that is carefully invested for growth.  It provides a dependable revenue stream year after year.  Gifts to the ALWAYS UNITED Endowment Fund remain intact and a portion of the investment return is annually available for use each fall to support United Way's mission to fight for the health, education, and financial stability of every person in Logan County.  
WHY DOES UNITED WAY NEED AN ENDOWMENT?
The endowment works in tandem with the Annual Campaign to build capacity in meeting both current and future needs, diversifies our revenue streams, and provides long-term financial security.  The endowment helps stabilize funding in challenging economic times when human service needs are heightened.  It also adds capacity for emergency response programs or disaster relief.  United Way is constantly working to ensure we are positioned to respond to priority needs of our community—now, 10 years from now, and beyond.
WHO MANAGES THE ENDOWMENT?
The ALWAYS UNITED Endowment Fund is housed at our local Edward Jones office and monitored monthly by the United Way Board of Trustees, who have developed strategies to build and wisely invest the endowment.
HOW IS GIVING TO THE ENDOWMENT DIFFERENT THAN GIVING TO THE ANNUAL UNITED WAY CAMPAIGN?
Unlike the Annual Campaign, gifts to the ALWAYS UNITED Endowment Fund are not annual in nature and are, in most cases, a gift from assets rather than income.  In addition, most are deferred commitments that will be realized at a later date.  Both are important to furthering United Way's mission.  A gift to the Annual Campaign impacts lives today.  A gift to the ALWAYS UNITED Endowment Fund impacts lives today—and forever.