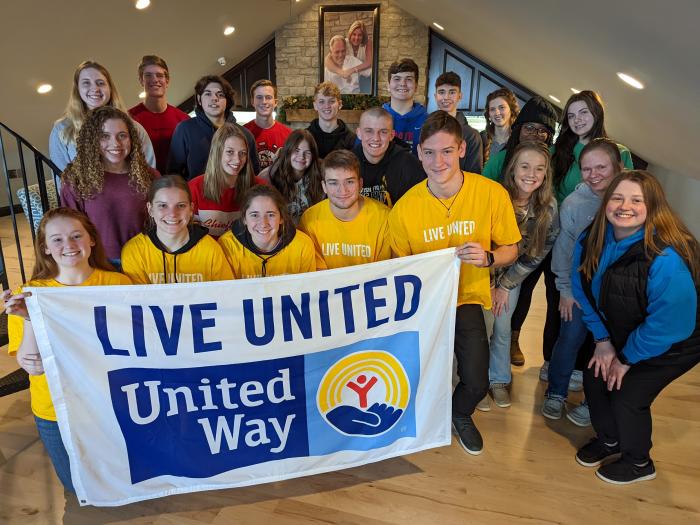 In 2022, the Student United Way committee has at least $25,000 in grant money available to provide to area organizations that provide services to Logan County youth.
CRITERIA
Student United Way is now accepting requests for funding for programs that serve Logan County youth under 18 in the areas of:
Mental Health, such as but not limited to High School Challenge Days, counseling and outreach so students know where to turn for help, training for school staff to better support students, peer support for youth. 
Substance Abuse, such as but not limited to engaging public speakers, anti-drug and alcohol education, prevention, peer support for youth, support for students whose parents/family use drugs, DARE, Neighborhood Outreach Centers.
Domestic Violence & Teen Dating, such as but not limited to awareness related to family and dating violence, how to spot red flags and get out of unsafe relationships.
Financial Stability / Personal Finance, such as but not limited to financial literacy education; practical adult functions such as cooking and car maintenance; practice job interviews and preparation.
After School / Summer Activities, such as but not limited to low-cost, safe activities and events.
Disabilities, such as programming designed to inclusively serve those with physical or developmental disabilities.  
The deadline to apply is MONDAY APRIL 4, 2022.   
E-mail completed application to Dave Bezusko at dave@uwlogan.org.  Please call (937) 592-2886 or (937) 209-9258 (cell) if you have questions or need more information.