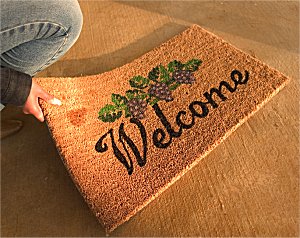 Rent / utility assistance is the #1 reason why people call 211 for help in Logan County.  In response, United Way launched the Housing Stability Program in 2021.  More than just a handout, this program serves as a hand-up for local families in need of rent and utility assistance.    
Please call (937) 592-2886 for assistance or for more information.
SUMMARY OF ASSISTANCE PROVIDED TO LOGAN COUNTY RESIDENTS
Client MUST have proof of sustaining income (most recent paystub or benefits statement) and plan for addressing next month's bill
UW funds can be used for rent/mortgage payment or first month's deposit OR Utility assistance 
UW funds can be accessed 1x over a 12-month window
UW funds are resource of last resort
Clients receiving multiple months of assistance from other community resources for the same need in the most recent 12-month window will need to demonstrate why that assistance has not resolved their situation.
CRITERIA FOR USE OF FUNDS FROM THE UW HOUSING STABILITY PROGRAM
Should be used as the resource of last resort.  Other community resources for which a client qualifies should be accessed first.
Meant to bridge a gap during an unstable, short-term crisis. It is not meant for long-term, chronic issues.  
Clients must provide the following to receive financial assistance:

Income verification (most recent pay stub from current employer, benefits statements, etc.) that shows sustainable income. 
Documentation of the financial need (past due bill, eviction notice, shut off notice, etc.)
Identification (driver's license, state identification card)
If requiring rental assistance, a copy of the lease/rental agreement.

Due to the high volume of calls and needs, UW will only help with utility calls when Winter and Summer Crisis seasons are not in session. These seasons typically run from November to March for Winter Crisis, and June to August for Summer Crisis. During those times, calls for utilities will be directed to other agencies, such as Bridges Community Action, Jobs and Family Services, St. Vincent de Paul, etc. 
The UW Housing Stability Program does not cover the cost of hotel stays.
A household may receive assistance one time in a 12-month window.
UW is not responsible for late fees accrued due to lack of communication on the tenant's part. For example, if rent is due the first and the client does not call until the last day of the month, UW is not responsible for late fees. 
The United Way of Logan County will make direct payments to the landlord, mortgage holder, or utility company.  No money will be given directly to the client.  Clients will receive a copy of the letter that goes with payment for their records.   
REASONS FOR DENIAL
The United Way has the right to deny any applications for financial assistance in which the applicants do no follow through with the case management process. Denial may also happen due to poor collaboration, improper treatment of the UW staff, omitting facts to receive assistance or extensive, repeated histories with other social services agencies. This includes multiple months of assistance in a 12-month period, which should be verified with the agency by the UW staff. An applicant may also be denied due to lacking a self-sufficiency plan. 
The United Way will also not pay for rent where a family member is the landlord, unless there is a legal, written agreement in place. The family member must also have income outside of in-kind work (working for their family member in lieu of paying rent) in order to be able to support themselves and their need for stability. 
If the client is seeking assistance but living in a place that is not meant for habitation or is seasonal (condemned building, campground, etc.), the UW funds will not be utilized. However, the UW staff could help connect the client with another organization that could help them find more permanent, stable housing.